Moderators: karadekoolaid, THE MOD TEAM, Stokey Sue, Gillthepainter
Posts: 788
Joined: Wed Apr 25, 2012 9:49 pm
Location: USA

Nadia Lim is here to share deliciously simple dishes that make the most of your kitchen staples during lockdown. Embracing flexibility with tasty, inventive recipes and tips and hacks to feed your family in these unique and challenging times.
From new Zealand TV, tvnz to be specific.
Airs Tuesday thru Friday 430 to 500pm new Zealand time, also available on the download circuit.
Reminds me of the king of stylee but with no stylee catch phrase or other phrases.
Link to recipes from the series
https://www.tvnz.co.nz/shows/nadias-com ... en/recipes
I am enjoying the series very much.
If I read it right, 430pm Auckland time, it is 0030am NY time
And if it 430pm Auckland time, it is 530am London time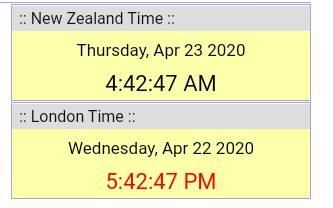 ---
Return to Food Chat & Chatterbox
Who is online
Users browsing this forum: No registered users and 6 guests