Moderators: karadekoolaid, THE MOD TEAM, Stokey Sue, Gillthepainter
Posts: 788
Joined: Wed Apr 25, 2012 9:49 pm
Location: USA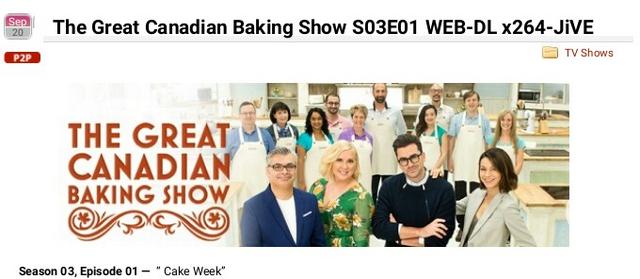 Ten of the country's best bakers arrive at the iconic Great Canadian Baking Show tent to meet new faces and complete three Cake Week challenges.
This is available on the download circuit or by using a VPN. Your mileage may vary.
It airs Wed night at 800pm east coast time/100am UK time
Homepage and links
http://www.cbc.ca/life/greatcanadianbakingshow
I did see a great looking strawberry roulade
How about calling it the great Canadian bake off??
---
Return to Food Chat & Chatterbox
Who is online
Users browsing this forum: No registered users and 5 guests