Sakk, what exams did you do? Sorry to be nosey, but did you work professionally? Your amazing pics certainly look professional to me!
Yes, I agree, EM.
I have a feeling Nigella is one of the better ones I've watched when it comes to giving you advice on timing? She actually shows you when she goes off to the kitchen to finish things while her guests are enjoying themselves.
Quite honestly it was using a Good Housekeeping Christmas issue from years and years ago that was so helpful on day by day, hour by hour and minute by minute planning that I've used that as a model for anything complicated since. Nowadays OH even asks me where the timetable is on the rare occasions we have a dinner party!
I still keep it and all the subsequent timetables. It's quite revealing on how my Christmas preps have become simpler and simpler over the years
Especially since we moved 10 years ago to having one large room downstairs compared with having a separate kitchen in previous homes.
---
Sakk, what exams did you do?
I'm very proud of these! Double distinction! Part 1 was a year and part 2 was two years. It was only one night a week, but it really demanded that you spent the whole week beforehand in preparation...
And it's where I got the habit of taking pix of everything I cooked, it was obligatory!
---
I'm not surprised you're proud of them - well done
Were you not tempted to do it for a living?
---
I suspect that would have meant 16 hour days and 7 day weeks. I did that back in the late 70s and burnt myself out!
---
Posts: 8629
Joined: Fri Apr 27, 2012 2:02 pm
Location: Stoke Newington, London
Double distinction!
---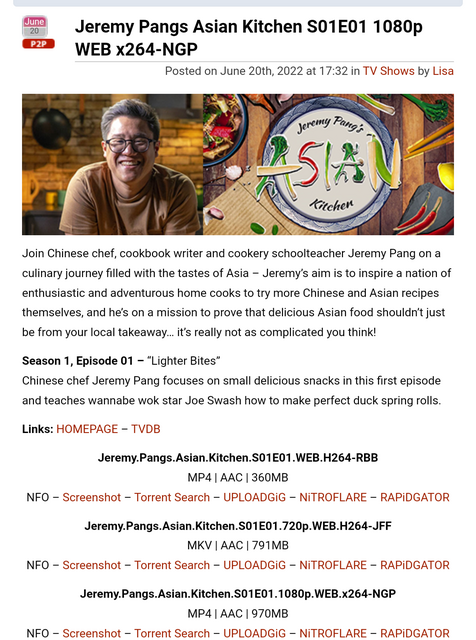 Homepage......
https://www.itv.com/hub/jeremy-pangs-as ... en/10a2805
Catch it on itv Saturdays and the itv hub
. It is also available thru the download circuit.
Will link to recipes when and if they become available
---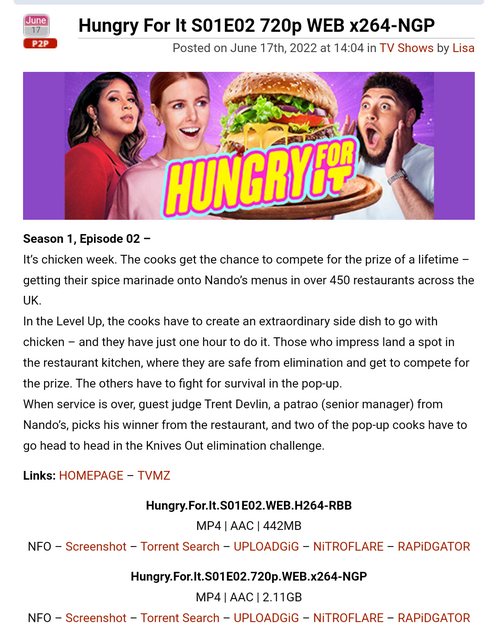 Homepage......
https://www.bbc.co.uk/programmes/p0c722m1
Times seem to vary about on BBC 3.check the homepage for more details. Also available thru the download circuit
---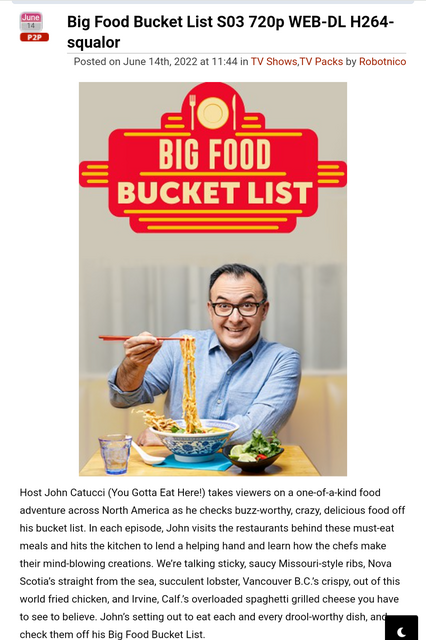 Homepage.......
http://www.foodnetwork.ca/shows/big-food-bucket-list/
Might still be available at the food network ca website. Available thru the download circuit
---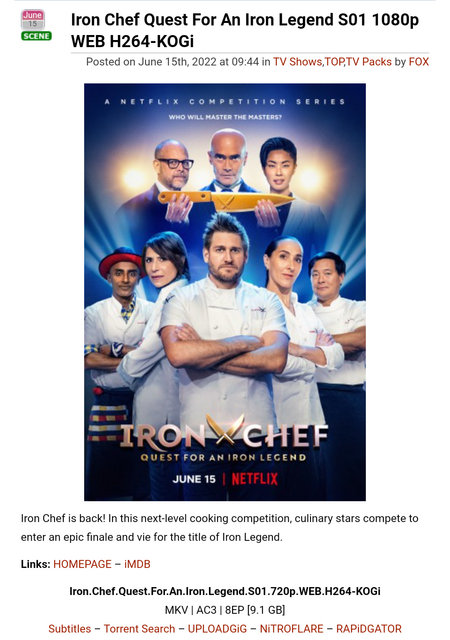 Homepage....
https://www.netflix.com/title/81224668
On Netflix....but remember depending on location' your mileage may vary.
Finally watched an epi. Yuck!
It will never come close to the original series. It was better in Japanese. Even with subtitles. Curtis stone is a load of crap. Alton brown, well the less said about him the better.
Last edited by
mark111757
on Fri Jul 01, 2022 6:05 pm, edited 1 time in total.
---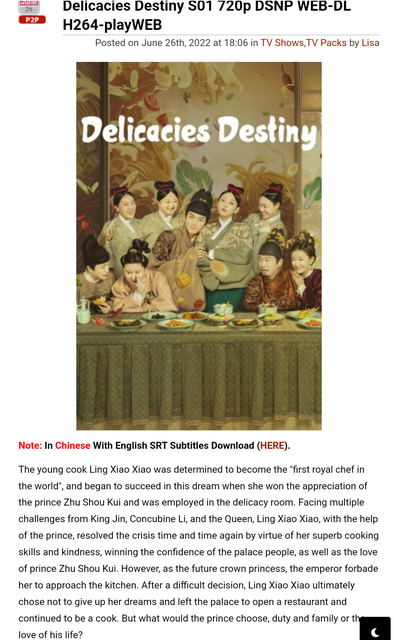 Homepage.......
https://www.bilibili.com/bangumi/media/md28237162/
(In Chinese)
Available thru the download circuit
---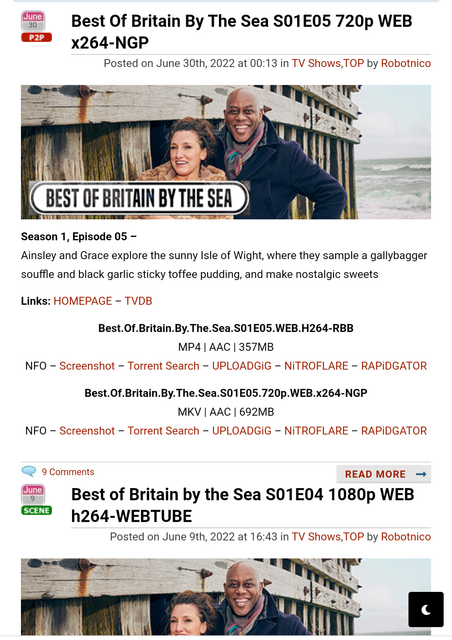 Homepage.....
https://www.channel4.com/programmes/bes ... by-the-sea
Check it out over the air, thru the channel 4 website and thru the download circuit
---
---
---
Who is online
Users browsing this forum: No registered users and 1 guest