Moderators: karadekoolaid, THE MOD TEAM, Stokey Sue, Gillthepainter
I saw that prog before, or something very similar, showing how they discreetly or overtly encourage diners to the more profitable dishes, which sounds like easy money. Certainly amazingly precision slick in all aspects with very capable managers.

What was inescapable though (a different programme maybe) is how enormous the monetary losses from wastage and unrelenting overheads are if such a large canteen-style restaurant is not virtually full most nights (not to mention the wrongness of food waste itself), so maybe easy money it isn't despite huge investment.

They might fare better, if still going, than smaller "closeted" eateries in post-Covid 19 new normal of social distancing where space alone might encourage more customers than elsewhere does.
---
I am sorry to confess that I never went there, although I'm afraid all that sweaty rushing-aboutishness of a buffet doesn't suit me anyway really.

I wonder if it will ever reopen; if all the "chefs" have disappeared back to wherever they came from, or are still in furlough round Watford, soon to be evicted when their money runs out. I don't see how any food establishment is ever going to get going again if the amount of customers they can service is a quarter of what it should be - I thought that most of these places run on close to breakeven costings anyway.

We did discuss the programme back in August in Chatterbox, but not to any great depth!
---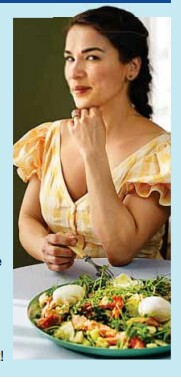 Look for Rachael khoo's simple pleasures Thursday night 900pm london time on food network UK
Hour 1

Hour 2

---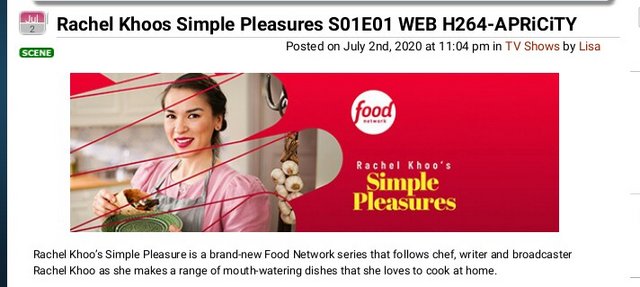 Finally popped up on my down load site. Will check it out over the weekend and post some thoughts. I really enjoyed my little Paris kitchen. Even got the cook book.
---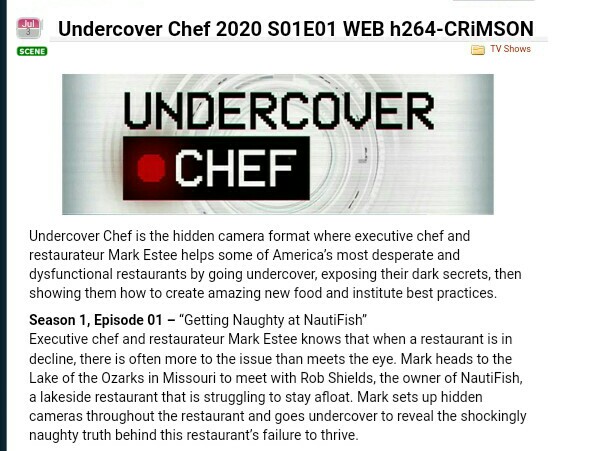 Something new on food network US, Thursday night, either 9 to 10,pm or 10 to 11pm ET and is available on the download circuit.
Similar in some aspects to Gordon ramsay-24 hours to hell and back. Not so OTT.
Here is a taste from you tube.........
https://m.youtube.com/watch?v=fk_Gc-njoUo
---
Finally got a chance to see simple pleasures. I liked it. Easy to follow recipes and easy to find ingredients. Working so far for me.
---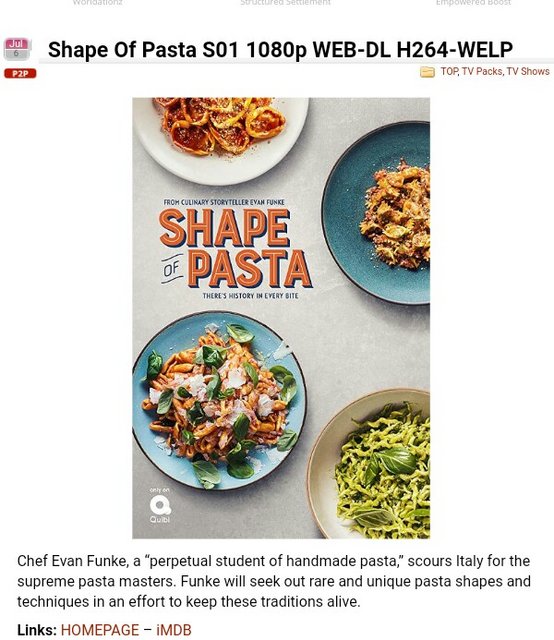 This aired on Quibi from what I see here in the states. Your mileage may vary depending on where you are. It is also available on the download circuit
Homepage.......
https://quibi.com/shows/shape-of-pasta-467/
A small taste/official trailer from you tube........
https://m.youtube.com/watch?v=TMa6TF-G82U
---
---
Posts: 3125
Joined: Fri Apr 27, 2012 2:02 pm
Location: Stoke Newington, London
Did anyone else see Jason Atherton make a piperade on Saturday Kitchen, July 4?
He made a couple of comments about cooking it low and slow to get it "jammy" and also mentioned roasting or grilling the peppers and possibly the tomatoes before adding to the pot
So I thought I'd check the recipe on line, to pick up his tips
No, not the slow jammy piperade recipe he talked about but the quick timings used on air
including the usual nonsensical idea that you can soften and colour onions in less than 10 minutes
I didn't dream the slower version did I?
---
Sue

Just for fun I downloaded the July 4 edition of Saturday kitchen.

Yes Jason Atherton talked about low and slow especially with the fish. What he made with the peppers and onions did indeed look jammy. Quite nice actually.

If you watch the show that segment runs from 06:32 to 18:31.

I don't think you were dreaming
---
Return to Food Chat & Chatterbox
Who is online
Users browsing this forum: Bing [Bot] and 5 guests