Moderators: karadekoolaid, THE MOD TEAM, Stokey Sue, Gillthepainter
Posts: 831
Joined: Thu Feb 21, 2013 5:52 pm
Location: North West London
---
Posts: 2678
Joined: Wed Apr 25, 2012 11:53 am
Location: Cheltenumb
---
Posts: 3135
Joined: Fri Apr 27, 2012 2:02 pm
Location: Stoke Newington, London
I am becoming concerned that the next national shortages will be
1. Ground almonds
2. Polenta
3. Rice flour
Actually the rice flour brownies look very good
---
If you got a packet of tapioca flour or glutinous flour that tuck in the cupboard you can use them to make baked mochi when hot is crusty outside, soft and chewy inside. Many recipes either sweet or savoury with cheese. Check Google for recipe. Good gluten free recipe.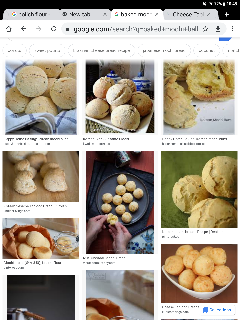 ---
Another recipe with glutinous rice is a dense cake like bread pudding but soft and chewy. Google Hawaiian butter mochi lots of recipes.
Note: mochiko is Japanese brand glutinous flour, you can use any other brand of glutinous flour
---
Flapjack will no doubt add golden syrup to the hard to get hold of list, if it isn't already!
---
Posts: 853
Joined: Fri Mar 27, 2020 11:58 am
Location: Wiltshire
Stokey Sue wrote:I am becoming concerned that the next national shortages will be
1. Ground almonds
2. Polenta
3. Rice flour

I started a Sainsbury's order last night. No flour, no condensed milk, no dulce de leche, no black treacle
. I got golden syrup last time but only a small squeezy bottle.
Love the look of the Japanese cakes, Sunflower. I have made Matcha cake which uses wheat flour but is very different to a British sponge. It would be interesting to try some of your ideas. The baked mochi looks decidedly wicked!
---
Return to Food Chat & Chatterbox
Who is online
Users browsing this forum: Bing [Bot] and 5 guests